Graham Revitalization Economic Action Team
Committee Reports - November 9, 2017
Education and Workforce Development Committee
· Big Brothers Big Sisters – The Bowl for Kid's Sake fundraiser was held at on Saturday, November 04. At this point, approximately $5,700 has been raised with a $5,000 match from Nerium International. Sponsors of the five bowling teams included Nerium International, GREAT, United Community Bank, Smoky Mountain Adventures, Stecoah Valley Cultural Arts Center, Fontana Village Resort, Yellow Branch Pottery & Cheese, State Farm Insurance, Lynn's Place and Eller's Citgo. Katrina Nelms is the Big Brothers Big Sisters Coordinator for Graham County. If you would like to volunteer to be a Big Brother or Big Sister contact Katrina. All that is required is that you spend one hour per week on campus with your designated student.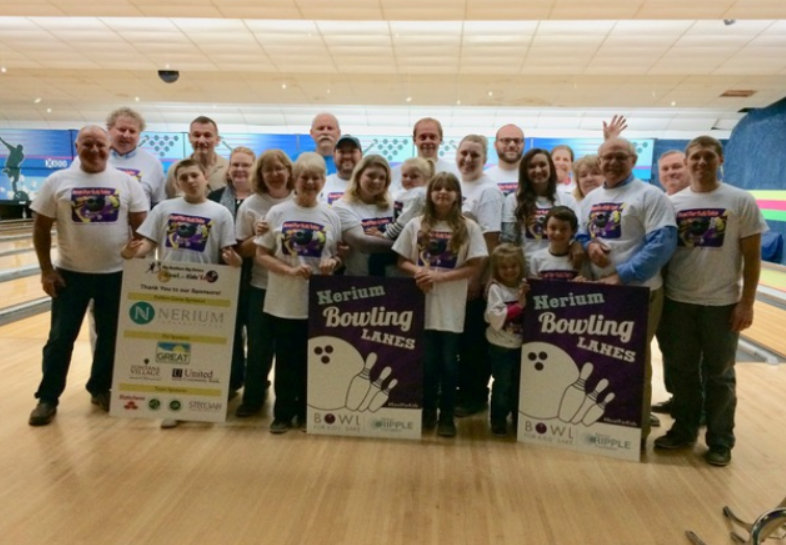 · Chromebooks – Graham County Schools is currently implementing a Golden Leaf grant in the amount of $173,000 to expand the Chromebook Initiative to grades 4 – 8. This implementation will provide Chromebook access for all students in grades 4 – 12.
· GCS Fall Festival – The Fall Festival was a huge success with over 750 kids attending the event on October 31.will be held on October 31, 2017, from 6 – 8 p.m. at RHS.
· Little Library Project – Duke Energy has provided funds for the construction and installation of four free library exchange boxes. The project is a "take a book, return a book" free book exchange. The boxes are located at RHS, the Robbinsville playground, Stecoah Valley Center, and Fontana Village. A major goal of the project is to improve reading comprehension of children and adults by increasing their access to books.
· Dolly Parton Imagination Library – Over 30 new children were registered for the DPIL program at the Fall Festival.
o 197 currently registered
o 584 graduated
o 781 served
· Veteran's Day Program – Robbinsville High School will be hosting a program today at 1:45 pm to honor our veterans.
· RHS Sweetwater Creek Restoration Project – Representatives of Mainspring, Graham County Schools and GREAT met to discuss locations on new plantings, evasive plant removal and adding benches and picnic tables along the fitness trail. RHS Carpentry students and/or the Boy Scouts will construct these benches and tables and funding for materials will be provided by GREAT.
· Graduation Rate Honor – Robbinsville High School is a top 10 high school for the 2016-2017 school year with a graduation rate above 93%.
· Burroughs Wellcome Grant - Ben Davis, science teacher at RHS has recently written and been awarded a grant from the Burroughs Wellcome Fund entitled, "The Student Science Enrichment Program." This grant is valued at over $120,000 and will be dispersed over the next three years to promote SciGirls. Listed below is a brief description of the program.
"The SciGirls project focuses on engaging female students in grades 6-8 by helping them to develop an interest in science, technology, engineering and mathematics (STEM) classes while empowering them to be more confident in entering these disciplines. The project serves 10 female students from each grade who participate in a three-part program made up of weekly after-school activities, quarterly field trips and a summer enrichment camp. Along with teachers, high school senior students serve as mentors and chaperones for the SciGirls participants. The objectives of this program are: (1) to improve scientific skills and curiosity in our students; (2) to expose students to STEM-related college majors and career options; (3) to increase enthusiasm and acceptance for science and math in an underrepresented population."
GREAT Health and Social Committee Report
· Nourishing North Carolina Grant – A $3,000 grant provided by the NC Recreation and Parks Association has been completed. The grant provided vouchers for vegetables and fruit grown at Robbinsville's Stoney Hollow Farm to needy families. The County Health Department and the Graham Food Distribution Association provided 40 vouchers for $15 of free food and vegetables each for five months!
Tourism and Mountain Culture Committee
· Wayfinding Signage Project – The committee is developing a plan that would provide high quality and quantity of signage directing residents and tourists to attractions, points of interest and local businesses to enhance the tourism economy in Graham County and its towns. This is a collaborative effort with NC Department of Commerce, NC Department of Transportation and Graham County agencies.
Revitalization and Infrastructure Committee
· Region A Broadband Initiative – The Southwestern Commission is coordinating an effort to conduct a regional analysis of broadband needs. Southwestern Commission staff and consultants will work with each county's broadband committee to conduct the assessments. Please help this initiative by completing the online survey at http://mountainwest.baat-campaign.com/campaigns/master
· GREAT NC Broadband Committee – GREAT will be submitting a proposal to the Appalachian Regional Commission (ARC) for increased internet service to underserved areas in our county.
Natural Resources, Recreation and Water Quality Committee
· NRRWQ Meeting – the committee met on November 2, 2017.
· CCC Trail – For the past several months, the Cheoah Ranger District of the US Forest Service, the GREAT Natural Resources, Recreation and Water Quality Committee and the Partners of the Joyce Kilmer Slickrock Wilderness have been working on a major renovation of the Civilian Conservation Corps Trail on Massey Branch. Work included extensive trail rehabilitation, signage and trimming. We are pleased to announce that the trail will be formally "reopened" (it was never really closed during the work) at Noon on Wednesday November 15th. Come join the workers in touring this short, but fun historic trail. Free hot dogs for lunch. New signage for the trail and interpretive signs will be installed at 9 am that day. Come by a bit early to help out if you like.
· Santeetlah Bike Trail – A group of local residents want to volunteer with USFS to maintain the Santeetlah Bike Trail. Discussion was held on determining a date for volunteers to work with USFS assistance in hauling equipment and volunteers to locations along the trail.
· Committee Chair Vacancy – Joe Bonnette completed his service as Chair of the NRRWQ Committee. A special appreciation is expressed to Joe for his involvement and service with this committee.